Sven Bodenstedt biedt te koop aan:
P51 Mustang Set
Preis 119€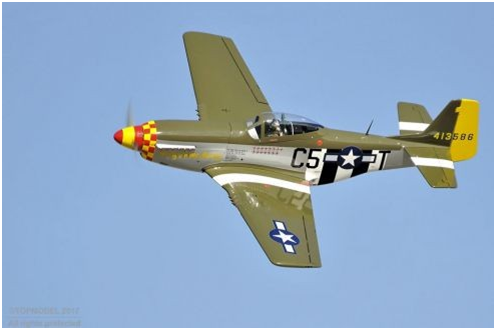 Lieferumfang
Fuselage, upper removable cowl and belly air intake: molded fiberglass, painted.
Clear PVC molded canopy (to be cut), outline and arch painted.
All built-up structure wings, finished covered with Oracover®. Ready for XPower ELR electric retracts installation.
All built-up empennages, finished, covered with Oracover®.
Accessories: plywood wing joiner, aluminium hatch latch, gear leg pants, X'Lite wheels, steering tailwheel assembly, linkages, control horns, clevises, hinges, plastic engine mount (IC), alu motor mount electric, screws, etc.
Plastic parts set to easily set up a nice scale cabin, dummy exhaust pipes, fake antenna.
Stickers sheet (with numerous scale details).
40 pages step by step all illustrated manual. Pagina 1/2.